Georgetown Day School (GDS) Policy Institute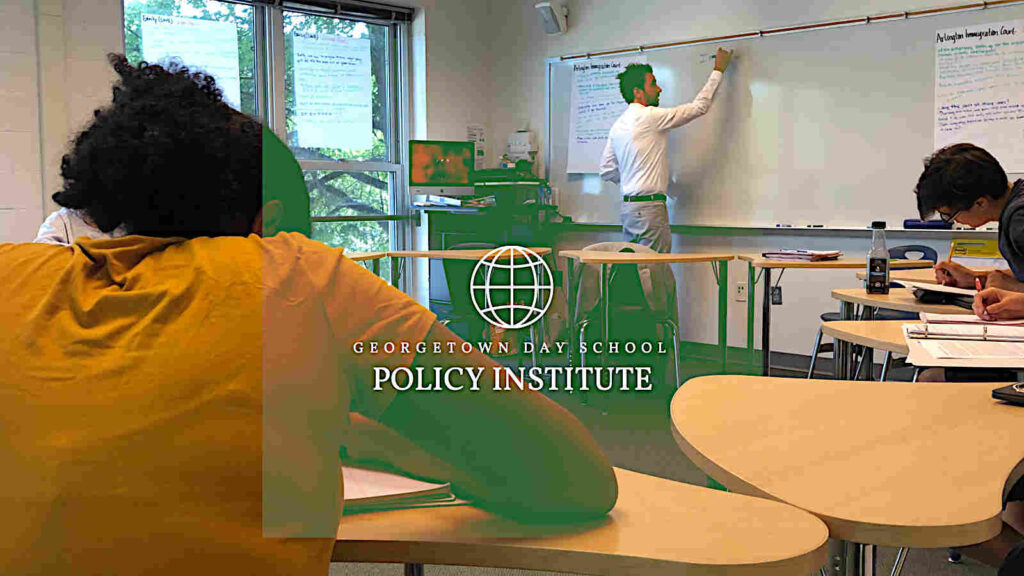 Christians Law, PLLC proudly spends time working with the students of the GDS Policy Institute. Mr. Christians is a frequent speaker with the student organization and helps the students better understand immigration law and policy. Thank you to the Georgetown Day School and the GDS Policy Institute for giving us the opportunity to be involved and help these bright young students.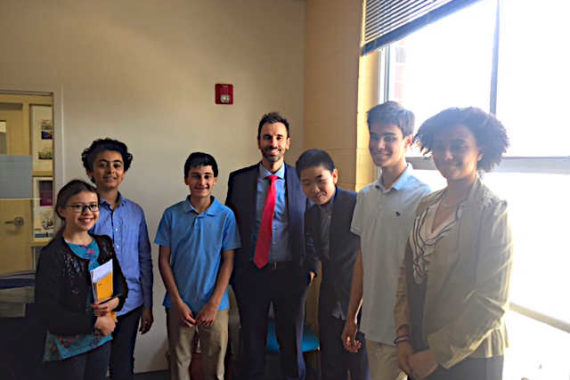 Georgetown Day School Event 2019
Georgetown Day School Event - On April 8, 2019, Tyler Christians visited the Georgetown Day School to speak with six 8th grade students currently learning about immigration generally, its motivations, impact, and history in the United States, as well as current legal and illegal immigration processes and issues.
Mr. Christians and the students …
What is the GDS Policy Institute?
"Launched in 2014, the Georgetown Day School Policy and Advocacy Institute is a student-led, interactive learning experience, wherein fellows use their passion towards a subject matter to try to shape the world around them. For four weeks during June and July, GDS High School students learn about pressing social justice issues, such as veteran homelessness and affordable housing, by meeting with advocates, engaging in conversation with policymakers and building relationships with individuals directly impacted by the issue they are examining. The Institute honors the humanity and dignity of persons impacted by inequity, injustice and oppression and strives to create a more socially just community and world." (Please visit their website for more information).
---
Building Relationships.
Christians Law, PLLC actively works to build relationships with the community. Immigration law affects us all, and engaging the community on new and existing immigration law and policy is a key goal of our firm. Our owner and attorney, Tyler Christians, greatly enjoys his time working with the community. We are proud of the relationships we have built, and look forward to developing new relationships in the future.
Want to get in touch? Give us a call at 571-641-3033, text us at 405-401-2300, visit our contact page, or simply fill out the short form below and we will get back to you as soon as possible.
Thank you for visiting tchristians.com.
Christians Law, PLLC is an immigration and criminal defense law firm with offices located in Falls Church, Virginia, and Oklahoma City, Oklahoma. We can help you wherever you are in the world.