Can I still apply for DACA after the Supreme Court's decision this Thursday, June 18, 2020?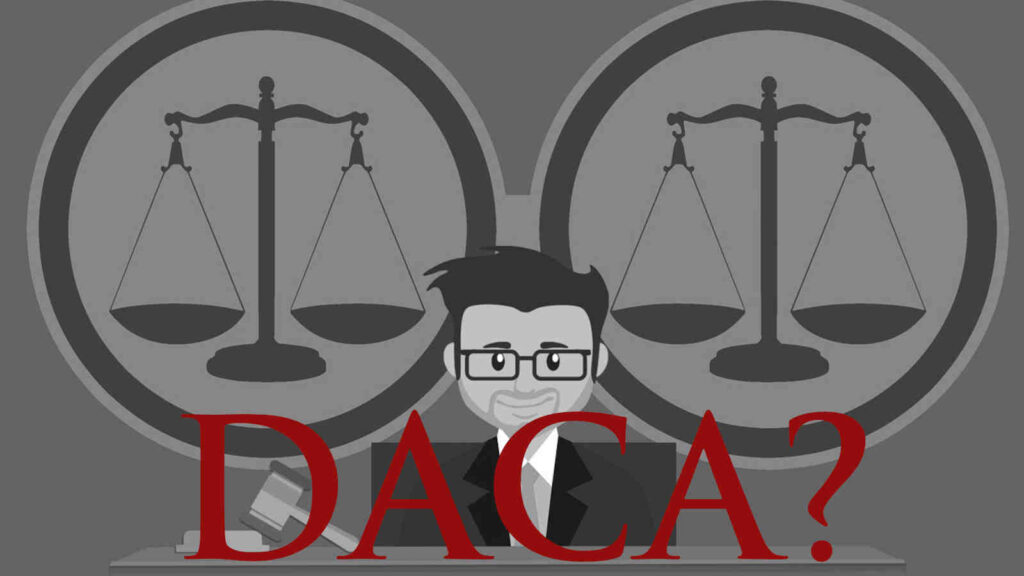 If you are wondering if you can still apply for an initial grant of deferred action under DACA, the answer is: consult your immigration attorney. The Supreme Court's 5-4 decision on Thursday, June 18, 2020, temporarily stopped the Trump administration's previous attempts to end the DACA program due to procedural failures and remanded to the DHS to address its termination anew.
Can I still apply for DACA?
The Supreme Court's decision is enormous news for the DACA community, as it may provide relief for individuals needing to request DACA for the first time, renew their existing DACA status, or secure other immigration benefits.
Some organizations are reporting that the USCIS "should be" accepting initial requests for DACA. As of today, June 20, 2020, the USCIS is reporting it is not accepting initial applications for DACA at this time. It is important that you discuss your unique situation with your immigration attorney to decide your DACA options.
To summarize the 5-4 decision, the Supreme Court ruled on June 18, 2020, that the Trump administration's 2017 efforts to terminate the DACA program failed to provide a reasoned explanation and are therefore unlawful. It is important to note that the Trump administration may still try again to terminate the DACA program, but for now, its termination has been stopped.
"We do not decide whether DACA or its rescission are sound policies. We address only whether the agency complied with the procedural requirement that it provide a reasoned explanation for its action. Here the agency failed to consider the conspicuous issues of whether to retain forbearance and what if anything to do about the hardship to DACA recipients. That dual failure raises doubts about whether the agency appreciated the scope of its discretion or exercised that discretion in a reasonable manner. The appropriate recourse is therefore to remand to DHS so that it may consider the problem anew." – Chief Justice John G. Roberts Jr. (Here is a link to the slip opinion. See page 29 for this quote).
Guidance has yet to be published on the USCIS website and no official announcement has been made regarding new applications. Here is the USCIS statement on Thursday's decision,
"DACA was created through an Executive Branch memorandum after President Obama said repeatedly that it was illegal for him to do so unilaterally and despite the fact that Congress affirmatively rejected the proposal on multiple occasions. The constitutionality of this de facto amnesty program created by the Obama administration has been widely questioned since its inception. The fact remains that under DACA, hundreds of thousands of illegal aliens continue to remain in our country in violation of the laws passed by Congress and to take jobs Americans need now more than ever. Ultimately, DACA is not a long-term solution for anyone, and if Congress wants to provide a permanent solution for these illegal aliens it needs to step in to reform our immigration laws and prove that the cornerstone of our democracy is that presidents cannot legislate with a 'pen and a phone." – U.S. Citizenship and Immigration Services Deputy Director for Policy Joseph Edlow
Here is a list of the Justices' decisions from the Docket for 18-587, June 18, 2020:
Adjudged to be REVERSED IN PART, VACATED IN PART, and REMANDED (No. 18-588 is Affirmed and Remanded, and No. 18-589 February 13, 2018 order Vacated, November 9, 2017 order Affirmed in Part, March 29, 2018 order Reversed in Part, and Case Remanded). Roberts, C. J., delivered the opinion of the Court, except as to Part IV. Ginsburg, Breyer, and Kagan, JJ., joined that opinion in full, and Sotomayor, J., joined as to all but Part IV. Sotomayor, J., filed an opinion concurring in part, concurring in the judgment in part, and dissenting in part. Thomas, J., filed an opinion concurring in the judgment in part and dissenting in part, in which Alito and Gorsuch, JJ., joined. Alito, J., and Kavanaugh, J., filed opinions concurring in the judgment in part and dissenting in part. VIDED.
What is DACA?
DACA stands for Deferred Action for Childhood Arrivals and is a discretionary determination to defer removal action of an individual as an act of prosecutorial discretion. Individuals may file Form I-821D to request or renew DACA, along with Form I-765 to receive work authorization. Here is a link to the USCIS website for Form I-821D.
Please see our video, Know Your DACA Options, for more information about the program and what you should do.
---
We can help.
If you need to apply or reapply for DACA, or have questions about your DACA status, Christians Law, PLLC is here to help. Tyler Christians is an experienced DACA attorney and can help you with your immigration needs.
Please call us at 571-641-3033, text us at 405-401-2300, visit our contact page, or simply fill out our short form below and we will get back to you as soon as possible.
Thank you for visiting tchristians.com.
Christians Law, PLLC is an immigration and criminal defense law firm with offices located in Falls Church, Virginia, and Oklahoma City, Oklahoma. We can help you wherever you are in the world.
Please note that USCIS and Immigration policies change frequently and some of the content posted may be outdated, and we encourage that you consult with us. None of the content on this website is intended to be legal advice, nor does the information here or submitting questions to us create an attorney-client relationship.