Nonimmigrant visa pause announced by the Trump Administration; takes effect June 24, 2020 and lasts until December 31, 2020.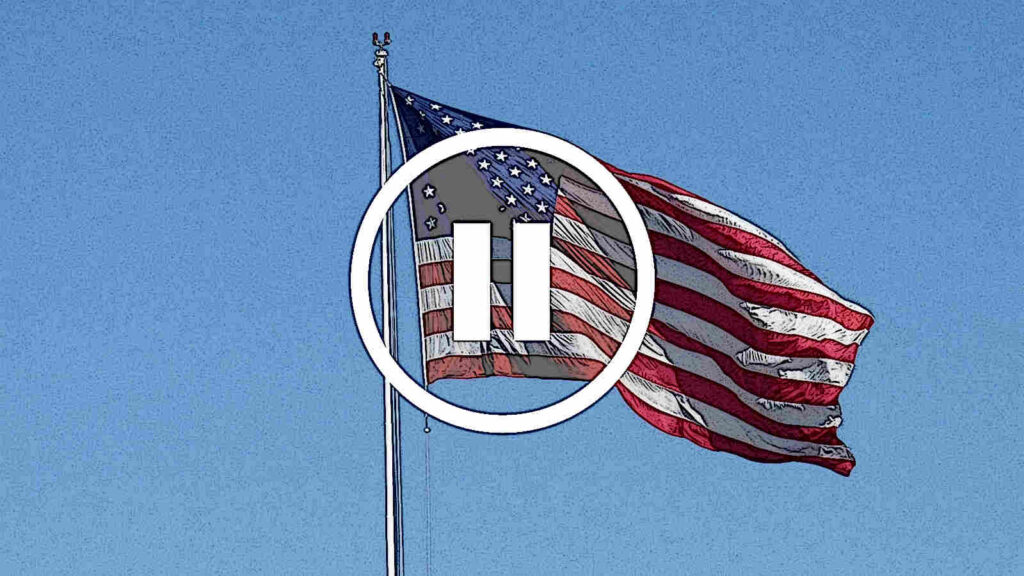 A nonimmigrant visa pause was announced by the Trump Administration last night, June 22, 2020, as part of the President's plans to restore American jobs lost due to the COVID-19 pandemic and his administration's efforts to implement their immigration plans. The move may profoundly impact the lives of thousands of nonimmigrant workers and their families.
Nonimmigrant Visa Pause
What is it?
Starting tomorrow, June 24, 2020, no new H-1B, H-2B, L, and certain J visas are to be issued, with limited exceptions, until at least December 31, 2020. The nonimmigrant visa pause does not affect existing H-1B, H-2B, L, and certain J visa holders.
Acting Department of Homeland Security Secretary (DHS), Chad F. Wolf, stated the following regarding the nonimmigrant visa pause:
"The President is taking decisive action to put American families and workers first in the reopening of the economy and the Department stands ready to implement this important executive action. This proclamation ensures Americans are first in line for American jobs as the economy reopens." (Click here to read the full DHS press release, "Trump Administration, DHS Prioritizes American Citizens for American Jobs.").
Presidential Proclamation
The move came via Proclamation, and can be difficult to find online as many people might be searching for Executive Orders. Here is a link to the Proclamation. Proclamations carry the same force and effect as Executive Orders, but are generally intended for different audiences. See this report by John Contrubis for more information on the differences between Presidential Proclamations and Executive Orders. Here is a good general description of the difference, from Mr. Contrubis's report, citing a commonly referenced study from the House Government Operations Committee's 1957 study on the use of Presidential Powers,
"Executive orders and proclamations are directives or actions by the President.When they are founded on the authority of the President derived from the Constitution or statute, they may have the force and effect of law. . . . In the narrower sense Executive orders and proclamations are written documents denominated as such. . . . Executive orders are generally directed to, and govern actions by, Government officials and agencies. They usually affect private individuals only indirectly. Proclamations in most instances affect primarily the activities of private individuals. Since the President has no power or authority over individual citizens and their rights except where he is granted such power and authority by a provision in the Constitution or by statute, the President's proclamations are not legally binding and are at best hortatory unless based on such grants of authority. The difference between Executive orders and proclamations is more one of form than of substance. . . ."
In short, Proclamations generally affect private individuals directly, while Executive Orders affect public individuals directly.
Who Will the Nonimmigrant Visa Pause Affect?
The Proclamation pauses the issuance of certain new nonimmigrant visas, namely, H-1B, H-2B, L, and certain J nonimmigrants and their would-be dependents. It does not apply to existing visa holders as of June 22, 2020.
Importantly, it also bars, "…certain aliens who have final orders of removal; who are inadmissible or deportable from the United States; or who have been arrested for, charged with, or convicted of a criminal offense in the United States…" from receiving work authorization. (See the Proclamation).
It does not bar food chain workers or workers whose entry is deemed to be in the national interest. Finally, the Proclamation will impact future H-1B visa seekers, as it calls for the DHS to make H-1B visa allocation more efficient. The DHS also believes they are to transition the U.S. to more of a merit-based immigration system.
Trump Administration's Immigration Plans
This Proclamation, and other recent actions from the Administration, are in response to COVID-19 and come as part of the Trump Administration's efforts to implement his immigration plans. For more information regarding the President's plans for the U.S. immigration system, visit the White House's immigration page here, or follow the President on Twitter.
---
We are here to help.
We aim to be a stable force you can rely upon in the immigration world during these unsteady times. If you or someone you know are impacted by the nonimmigrant visa pause, please get in touch with us. Tyler Christians is an experienced employment-based immigration attorney and can help you, your family, or your business find immigration options during the nonimmigrant visa pause.
Just give us a call at 571-641-3033, text us at 405-401-2300, visit our contact page, or simply fill out our short form below and we will get back to you as soon as possible.
Thank you for visiting tchristians.com.
Christians Law, PLLC is an immigration and criminal defense law firm with offices located in Falls Church, Virginia, and Oklahoma City, Oklahoma. We can help you wherever you are in the world.
Please note that USCIS and Immigration policies change frequently and some of the content posted may be outdated, and we encourage that you consult with us. None of the content on this website is intended to be legal advice, nor does the information here or submitting questions to us create an attorney-client relationship.