ICE blasts Cook County for failing to honor over one thousand detainers in FY 2019.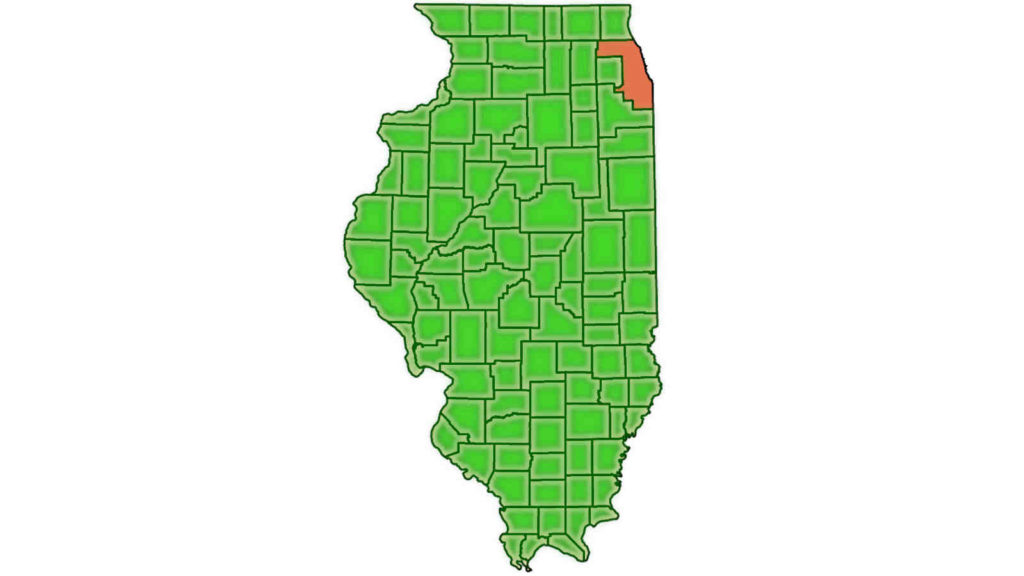 ICE blasts Cook County, Illinois in one of its most recent news releases. It scathingly alleges Cook County law enforcement agencies failed to honor over 1,000 detainers it sent during Fiscal Year (FY) 2019, requesting that the agencies notify ICE (Immigration and Customs Enforcement) prior to releasing the immigrants from custody so they may arrest them for immigration violations upon release from that agency's custody.
Highlights of the Release
In the news release, ICE quotes Henry Lucero, acting deputy executive associate director for Enforcement and Removal Operations (ERO) at ICE, where he highlights ICE's concerns with the alleged failures of Cook County law enforcement agencies,
"The most concerning issue about working in an area that refuses to cooperate with ICE is not only that we do not know which criminal aliens are being released from custody, but the public doesn't know either. Because ICE does not have access to standard Illinois law enforcement databases, it's difficult to accurately account for all the aliens who have been arrested, released and committed additional crimes. However, with the limited information ICE can verify, we know that police resources are being wasted, more people are being victimized, and it's a matter of time until something more significant happens." – Henry Lucero, Acting Deputy Executive Associate Director for Enforcement and Removal Operations (ERO).
In the release, beyond simply publishing information related to the alleged failures of Cook County Law Enforcement Agencies, the agency is argumentative in tone and even advances responses to unstated arguments, including that it does not need to seek warrants to take immigrants into custody for civil immigration violations. It calls the notion that it does need to seek a judicial warrant in such cases, a "figment." Finally, ICE seems to be implying Cook County is a sanctuary jurisdiction,
"Congress has established no process, requirement, or expectation directing ICE to seek a judicial warrant from already overburdened federal courts before taking custody of an alien on civil immigration violations. This idea is simply a figment created by those who wish to undermine immigration enforcement and excuse the ill-conceived practices of sanctuary jurisdictions that put politics before public safety." – From this ICE news release.
It also published short profiles of four immigrants, listing their criminal histories, whether or not they are in custody, and current whereabouts, to illustrate its point that it wanted to arrest these individuals prior to their complete release back into the public.
ICE blasts on by implying at the end of the news release that Cook County follows sanctuary policies, and explains how such policies prevent ICE from completing its mission.
---
We can help you wherever you are in the world.
If you or someone you know has been arrested by ICE for an immigration violation, Christians Law, PLLC is here to help. Tyler Christians is an experienced immigration and criminal defense attorney and can help you with your immigration and criminal defense needs.
Please give us a call by clicking or tapping here, send us a text by tapping here, visit our contact page, or simply fill out our form below and let us know how to get a hold of you and we will get back to you as soon as possible.
Thank you for visiting tchristians.com.
Christians Law, PLLC is an immigration and criminal defense law firm with offices in Falls Church, Virginia, and Oklahoma City, Oklahoma.
Please note that USCIS and Immigration policies change frequently and some of the content posted may be outdated, and we encourage that you consult with us. None of the content on this website is intended to be legal advice, nor does the information here or submitting questions to us create an attorney-client relationship.