The U.S. Department of Homeland Security released its U Visa Law Enforcement Resource Guide on or about July 30, 2019.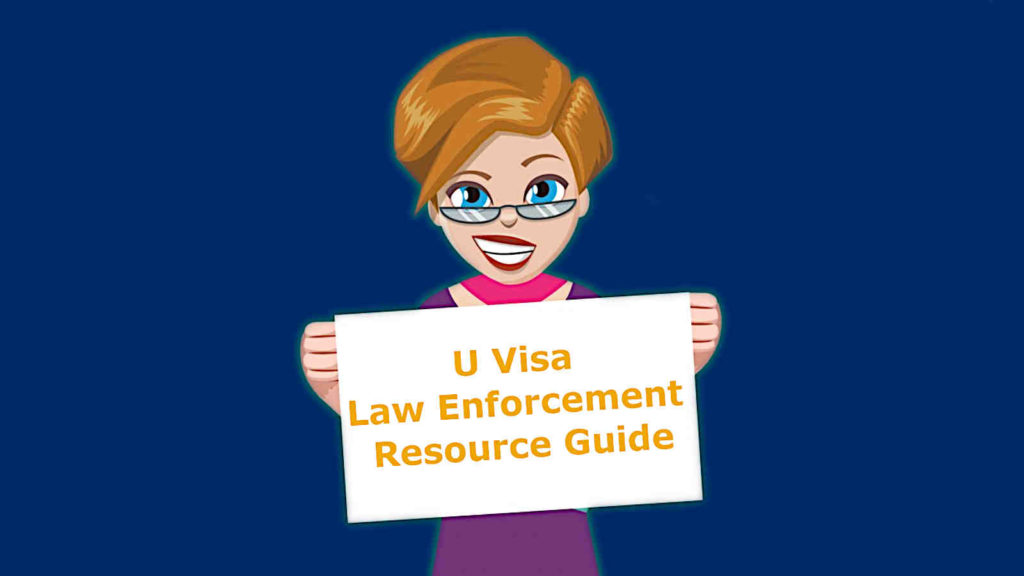 Law Enforcement Agencies (LEAs) and their Certifying Officers/Officials (COs) have a brand new U Visa resource guide to look at when trying to figure out Form I-918B. The DHS's new guide contains a wealth of consolidated facts, guidance, and other information related to U Visas and LEA certification. Worth noting, the resource guide mentions at least twice that LEAs/COs are not required by federal law to certify an I-918B for a U Visa applicant.
The guide also includes a neat little "Top Six Things to Know About Form I-918B" section, which focuses on briefly explaining six concepts, capabilities, or other guidance to Law Enforcement Agencies regarding Form I-918. Generally, the DHS points out that, in no particular order,
LEAs (Law Enforcement Agencies) can withdraw their certification at any time;
Background checks and criminal history reports may be run on U Visa applicants by LEAs, but the LEA is reminded it is not their responsibility to determine immigration benefits;
Victims of criminal activity have an ongoing responsibility to assist law enforcement with the prosecution and/or investigation;
Signing Form I-918B is an attestation to the facts;
It matters who completes Form I-918B; and
Completing Form I-918B at all is discretionary and not required by federal law.
The full U Visa Law Enforcement Resource Guide 2019 can be found in PDF format here.
See related: U Visa Fraud Case Involves Staged Robbery
---
If you or someone you know are thinking about applying for a U Visa, Christians Law, PLLC is here to help. Tyler Christians is an experienced immigration attorney, and can help you if you are a victim of criminal activity and are concerned about your immigration status.
Call or text us at any time by clicking or tapping here. Visit our contact page. Or, simply fill out our form below and we will get back to you as soon as possible.
Thank you for visiting tchristians.com.
Christians Law, PLLC is an immigration and criminal defense law firm with offices in Falls Church, VA and OKC, OK.