USCIS to Implement New Notice to Appear Policy Memo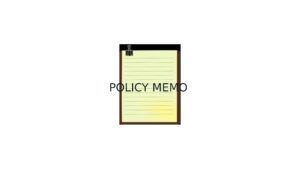 Beginning October 1, 2018, the USCIS has stated it will be implementing its new policy related to issuing Notices to Appear in Immigration Court.  This could impact those who are filing for changes of status or adjustment of status.
However, the USCIS stated it will not impact applications related to employment-based petitions and humanitarian applications/petitions at this time.  Some forms impacted are I-485s and I-539s.  It may be better to anticipate these situations, as opposed to react to these situations.
https://www.uscis.gov/news/alerts/uscis-begin-implementing-new-policy-memorandum-notices-appear
---
If you have any questions or concerns about this, please call me at (405) 401-2300 or email me at tyler@tchristians.com.