Welcome to the Christians Law, PLLC video series.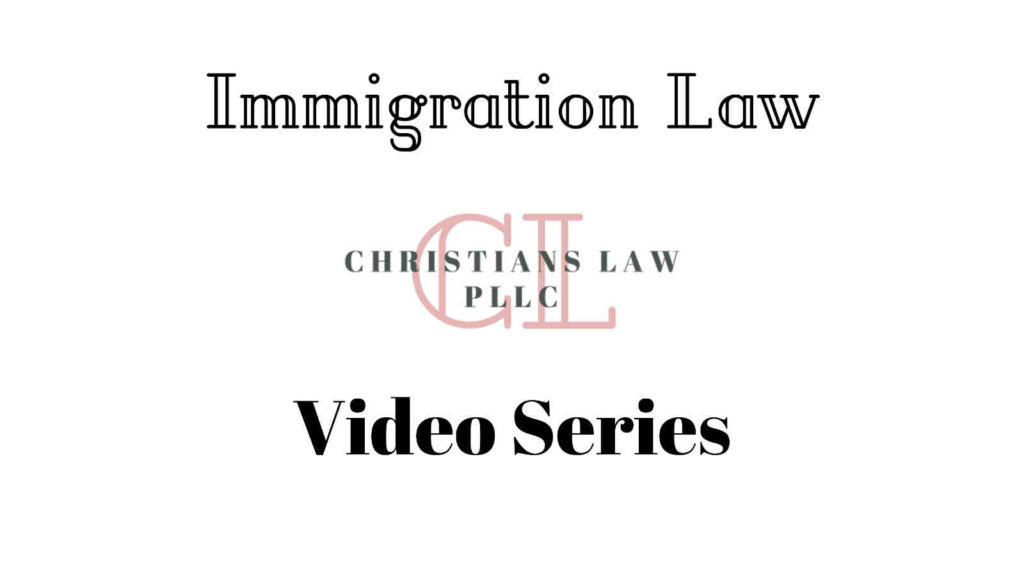 VIDEO: Immigration Law Video Series (Welcome)
Video Transcript
For your convenience, we have transcribed the video below. Some of the transcription has been modified to make it easier to read.
Hello, and welcome to our website. My name is Tyler Christians, owner and founder of Christians Law. This is the beginning of our video series. The video series is intended to educate viewers who have an interest in subjects related to immigration. The subjects will be wide varying, covering employment-based immigration, criminal issues related to immigration, immigration court, asylum, and any issues related to immigration.

Currently, on our website, you will find that there are many articles related to the same subject matter. I hope you go check them out. In the future, as the videos continue to come out, I hope you come back simply for those and for the articles. I also hope that you and I can develop a relationship one day, should you need to.

Please feel free to reach out to me. My team is dedicated to serving our clients. Our clients are from all over the United States, and outside of the United States. Our clients have unique and specific needs and cases. My job, my team's job, our job is to find you solutions and to help you, that's it.

Please come back to my website and reach out to me if you need to. Thank you very much.
---
We are available.
If you or someone you know needs immigration advice, Christians Law, PLLC is here to help. Tyler Christians is an experienced immigration lawyer and can help you with your immigration needs.
Just give us a call or text by clicking or tapping here, visit our contact page, or simply fill out our short form below and we will get back to you as soon as possible.
Thank you for visiting tchristians.com.
Christians Law, PLLC is an immigration and criminal defense law firm with offices located in Oklahoma City, Oklahoma and Falls Church, Virginia. We can help you wherever you are in the world.