Excellent and knowledgeable lawyer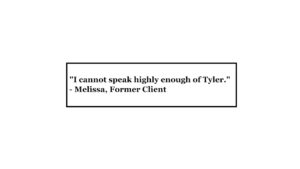 Melissa, Client Testimonial
March 2, 2018
I cannot speak highly enough of Tyler.
Tyler handled every aspect of my husband's immigration case from start to finish including the 90-day visa, green cards, work authorization, and naturalization.
From Day 1 Tyler made sure all our questions were answered, we were informed of our options, and we were prepared for every step.
Tyler is very professional and courteous and you are in great hands.
I would not recommend anyone else.
This review is from a person who hired this attorney.