The following is an Avvo review for an Employment-Based I-485 by an anonymous client.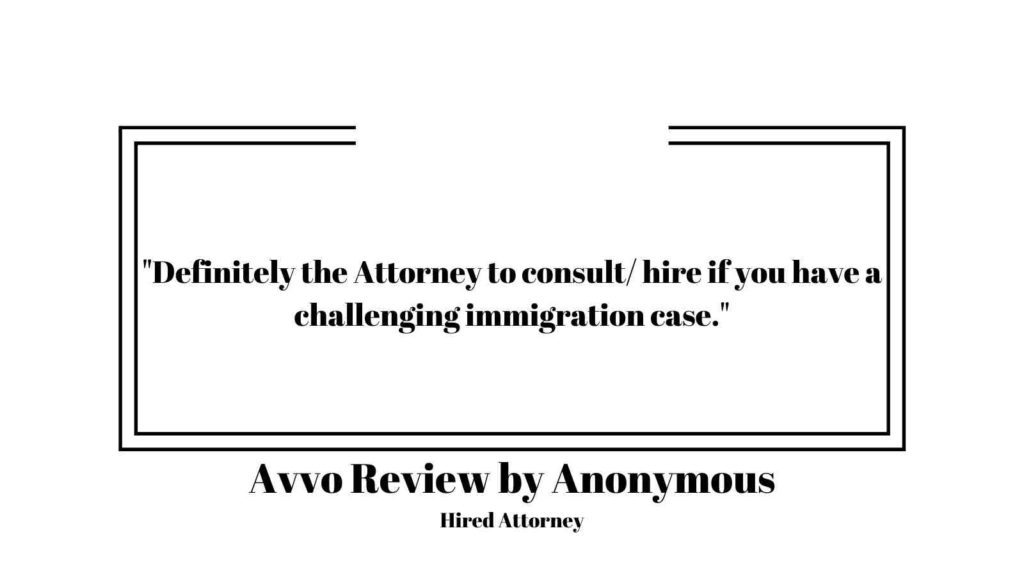 Review
"Definitely the Attorney to consult/ hire if you have a challenging immigration case. Glad to have hired him which resulted in a successful approval for our challenging case. Thank you."
This review originally appeared here on Avvo, April 24, 2020.
---
We can help you.
If you or your business are in need of immigration help, Christians Law, PLLC is here for you. Tyler Christians is an experienced immigration attorney and can help you with your immigration needs. Mr. Christians prides his availability to his clients and works hard to make the immigration process as understandable and comfortable as possible.
Just give us a call by clicking or tapping here, send us a text by tapping here, visit our contact page, or simply fill out the short form below and we will get back to you shortly.
Thank you for visiting tchristians.com.
Christians Law, PLLC is an immigration and criminal defense law firm with offices located in Falls Church, VA, and Oklahoma City, Oklahoma. We can help you wherever you are in the world with immigration to the United States, whether you are an individual, a family, or a business.