This is an Avvo review by Somya describing the client's experiences after hiring Tyler Christians.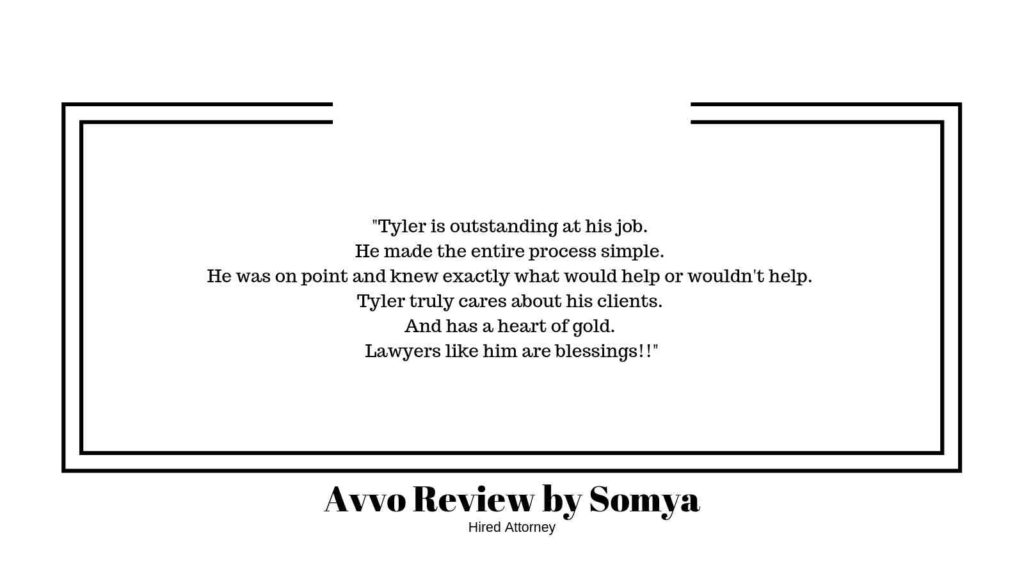 "Tyler is outstanding at his job. He made the entire process simple. He was on point and knew exactly what would help or wouldn't help. Tyler truly cares about his clients. And has a heart of gold. Lawyers like him are blessings!!"
This review originally appeared on Avvo.com on October 1, 2019.
---
If you or someone you know are thinking about hiring an immigration attorney, Christians Law, PLLC is here to help. Tyler Christians is an experienced immigration attorney and can help you with your immigration needs.
Please give us a call or text by clicking or tapping here, visit our contact page, or simply fill out our short form below and we will get back to you as soon as possible.
Thank you for visiting tchristians.com.
Christians Law, PLLC is an immigration and criminal defense law firm with offices in Oklahoma City, Oklahoma, and Falls Church, Virginia.